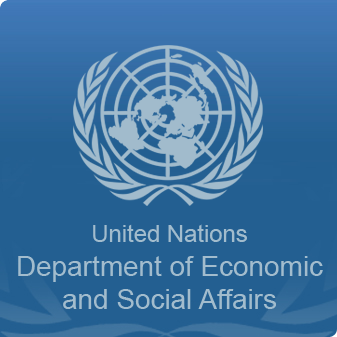 Job Opening
Posting Title: INTERN - ECONOMIC AFFAIRS, I (Temporary Job Opening)
Job Code Title: INTERN - ECONOMIC AFFAIRS
Department/Office: Department of Economic and Social Affairs
Duty Station: NEW YORK
Posting Period: 14 December 2022 - 15 July 2023
Job Opening Number: 22-Economic Affairs-DESA-193300-J-New York (A)
Staffing Exercise N/A
Org. Setting and Reporting
This internship position is situated in the Department of Economic and Social Affairs (DESA) / Office of Intergovernmental Support and Coordination for Sustainable Development (OISC) / Office of the Director (OD).
The internship is for two (2) months to start as soon as possible, with an opportunity for extension up to a maximum of six (6) months, pending on the needs of the Office.
More information about the Office can be found here https://www.un.org/ecosoc/en/content/office-intergovernmental-support-and-coordination-sustainabledevelopment
The internship is UNPAID and full time.
The location for this internship is at the United Nations Headquarters in New York, however, upon agreement, and in accordance with the needs of the Office, interns may work fully remotely/home-based.
Interns work five days per week (35 hours) under the supervision of a staff member in the work unit to which they are assigned.
Responsibilities
Daily responsibilities will depend on the individuals' background; the intern's assigned office as well as the internship period. Duties may include but are not limited to:
1.Assist in the preparation of substantive documentation, perform a variety of research assignments and analysis in multiple policy areas related to the implementation of 2030 Agenda for sustainable development and the Sustainable Development Goals;
2.Assist in the substantive and administrative preparation of major international conferences and meetings supported by the Division, related to work of the United Nations Economic and Social Council, such as but not limited to the 2023 High-level Political Forum on sustainable development including the Voluntary National Review preparatory process;
3.Analyze a variety qualitative or quantitative sustainable development data and prepare related data visualizations;
4.Follow and report on various intergovernmental, interagency and expert group meetings, prepare draft summaries of intergovernmental discussions and consultations, upon request.
5.Assist with information and database management.
Education
To qualify for an internship with the United Nations Internship Programme, the following conditions must be met:
Applicants must meet one of the following requirements:
(a) be enrolled in a graduate school programme (second university degree or equivalent, or higher);
(b) be enrolled in the final academic year of a first university degree programme (minimum Bachelor's level or equivalent); or
(c) subject to review on a case-by-case basis, applicants within a few years from graduation who could not apply earlier and who are in an early stage of their careers; as a first time entry into the workforce; are changing careers or due to compelling family circumstances
Be computer literate in standard software applications.
Work Experience
No working experience is required to apply for the United Nations Internship Programme. Your training, education, advance course work or skills should benefit the United Nations during your internship.
Languages
English and French are the working languages of the United Nations Secretariat. Fluency in spoken and written English is required for the Internship Programme. Knowledge of an additional official UN language is an asset. Arabic, Chinese, French, Russian and Spanish are the official languages of the Untied Nations Secretariat.
Assessment
Potential candidates will be contacted by hiring manager directly for further consideration.
Special Notice
A completed online application (Cover Note and Personal History Profile) is required.
Incomplete applications will not be reviewed.

Please read carefully, your Cover Note MUST include:
1. DATES OF YOUR AVAILABILITY for the internship
2. Degree Programme (What are you currently studying?)
3. Graduation Date (When will you graduate or when did you graduate from the programme?)
4. List the IT skills and software packages that you are proficient in.
5. List your top three research areas of interest.
6. Explain why you are the best candidate for this specific internship.
7. Explain your interest in the United Nations.
In your online Personal History Profile, be sure to include all past work experiences, IT skills and three references.
Due to the high volume of applications received, ONLY successful candidates will be contacted.

No Fee
THE UNITED NATIONS DOES NOT CHARGE A FEE AT ANY STAGE OF THE RECRUITMENT PROCESS (APPLICATION, INTERVIEW MEETING, PROCESSING, OR TRAINING). THE UNITED NATIONS DOES NOT CONCERN ITSELF WITH
INFORMATION ON APPLICANTS' BANK ACCOUNTS.
详情链接:https://careers.un.org/lbw/jobdetail.aspx?id=193300&Lang=en-US
联合国经济和社会事务部(United Nations Department of Economic and Social Affairs,简称UNDESA或经社部)位处纽约联合国总部,是联合国秘书处发展的支柱。联合国经社部植根于《联合国宪章》,促进和支持可持续发展的国际合作,其9个部门和能力发展办公室在促进发展的共同目标下共同合作。经社部也与地区和国家层面的合作伙伴就帮助国家制定和执行发展战略密切合作。